Our Staff
Our staff is one of the reasons that clients call us again and again.  Whether they are in our home state of Arizona or across the country, our clients have brought us in to be a part of their events. Don't just have another ordinary event – get creative with 
Idea Team Building®!
Best Techniques
We work with you to find out exactly what you are looking for, your budget, expectations, team dynamics and more. We will work with you to create an event that fits your group to a T. No more cookie cutter events; we will personalize our events just for you.
Our Mission
Idea Team Building's purpose is to provide exceptional service from the first contact until the conclusion of the event. We will work closely with each client, customizing the event to their needs and will ensure that every detail and request is fulfilled. Our motto is Fun…with a Focus!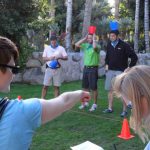 TEAM BUILDING
team build·ing
noun: team building; noun: teambuilding
the action or process of causing a group of people to work together effectively as a team, especially by means of activities and events designed to increase motivation and promote cooperation.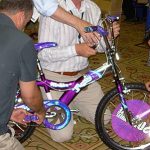 CHARITABLE GIVING
Feel good giving back! We have many opportunities for your team building event to give back to the community. Our fun and creatively designed events will leave your team energized and with great memories.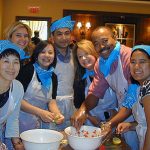 FUN!
These fun and easygoing team building events are guaranteed to deliver laughter and plenty of smiles while still focusing on building your team. Your team will leave feeling engaged and energized.

Thank you Lynne and Crew! We had a great time!
Erica Stebbins
Enterprise Rent-A-Car

Hi Lynne – thanks for the great activity with the WTBU group recently!
Elizabeth New
Texas Instruments