Thank you Lynne and Crew! We had a great time!

Hi Lynne – thanks for the great activity with the WTBU group recently!

I just wanted to thank you and your crew again for the wonderful bikes.  I came in this morning, entered the hallway towards my office, and was assaulted by that unique smell of fresh rubber tires….. gotta love it!!!!!  The kids who receive them are going to flip.

It was such a pleasure working with you; I hope we have the opportunity to do so again soon The attendees all said how much they had enjoyed your events; and I know it is because of not only how good you are at your business, but how much you love what you do.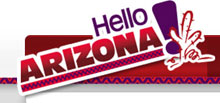 I just wanted to extend a huuuuuugggeeee thank you to YOU, for making all of this come together.  The client was absolutely thrilled with the event and was so impressed!  My clients said it couldn't have gone more perfectly than it did yesterday! THANK YOU FOR ALL OF YOUR HARD WORK THROUGH THESE CRAZY COUPLE OF WEEKS!  I couldn't have done it without you!
 
Many thanks!!!!
Thanks again to you and your staff – can't tell you how many wonderful accolades we've heard about the event, the service, and as a staff member on our end – the flexibility you guys were able to offer us.  A true pleasure working with you.

I would like to thank you for what amounted to a 5-Star Meeting for our organization!   The comments from our over 100 delegates were nothing but the highest praise; this was definitely our best Annual Meeting ever…and the chilli cook-off, well it was a huge hit – a great team building event.

Thank you so much for all your assistance in making last night's teambuilding event such a success!  I've heard rave reviews about it and just wanted you to know how grateful I am to you and your team for pulling this off on such short notice. Thanks again for all your help in making this such a memorable event for the McNeil Pediatrics team!
We had so much fun! Everyone is still talking about this morning with big smiles on their faces. Thanks to you and your staff for making this a great day and evening for almost 70 tired execs/managers. I look forward to working with you guys again in the future.

Thank you for all the efforts on the event. Your flexibility did not go without notice! The client was thrilled! Your willingness to leave equipment for an extra day is something that shows you really care about the experience and value that the client ultimately receives. You have a great product.

Excellent job!  Exactly what we strive for.  Thanks everyone!

I have finally had the opportunity to view our pictures from the Ice Cream Ball.  IT WAS THE BEST!!!  You and your staff were absolutely wonderful.  I will recommend you to anyone who is interested in team building!!! Thanks again for your enthusiasm and making us look great.