Get your group out in the fresh air and experience an outdoor adventure! Many of our outdoor events can be moved inside if space permits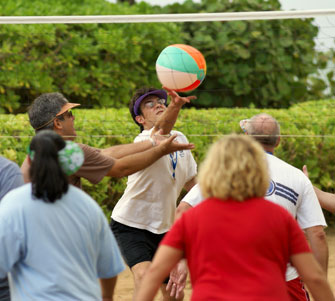 A Day at the Beach
Get ready to have some fun in the sun with A Day at the Beach!  This event is designed to bring out the team spirit in everyone.  The games will begin with a Tiki Torch Lighting Ceremony and warm up exercises.  Teams will then compete in a quick, fun and upbeat program designed to get everyone involved.
Imagine teams competing in hula-hoops or racing in flippers in a wacky beach relay.  Our goal is to pump up the spirit of your group with a fun, high-energy event designed for all ages and abilities.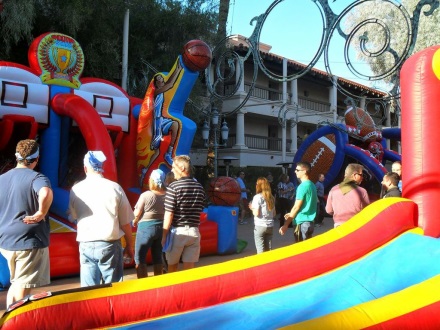 All Star Sports
This fast and fun team challenge is great for all ages and abilities.  Team up for All Star Sports!  Enjoy our interactive games modeled after major sporting events. The majority of these games are inflatable and are great for outdoors and indoors (space permitting).
Find out who can sink the most free throws, who can pass like a pro, and who you can count on to score the winning goal.  All Star Sports will energize your group with fun and fast competition for all ages and abilities. Our music will rock your teams as they rotate through the games on command from the Head Official. Set time limits will challenge your teams to score as many points as possible before the clock runs out.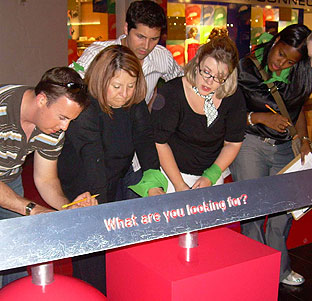 Amazing Race
The race is on as teams compete against each other to finish the Amazing Race! This is a fun teambuilding event combining communication skills, planning, strategy, teamwork and a race against the clock. Each team challenge has been developed to improve a team's problem solving, planning, leadership, communication and negotiation and teamwork skills, further building the team spirit.
Who will cross the finish line first in the Amazing Race?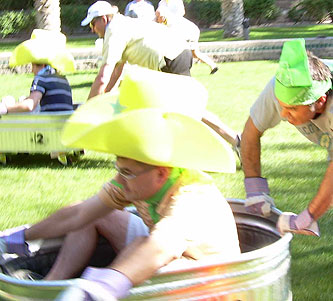 How the West Was Fun
This is the best darn Western celebration your group will ever have!  How the West Was Fun is full of cowboy skills, a rodeo that will lasso your feet and some good old-fashioned group entertainment.  Your group is divided into teams that compete in the Cowboy and Southwestern Skill Challenges.  Teams rotate through challenges and they earn points based on their performance and success.  Teams move on to the final Cowboy Competition and compete to be awarded the title of Best of the West and take home the coveted gold medal!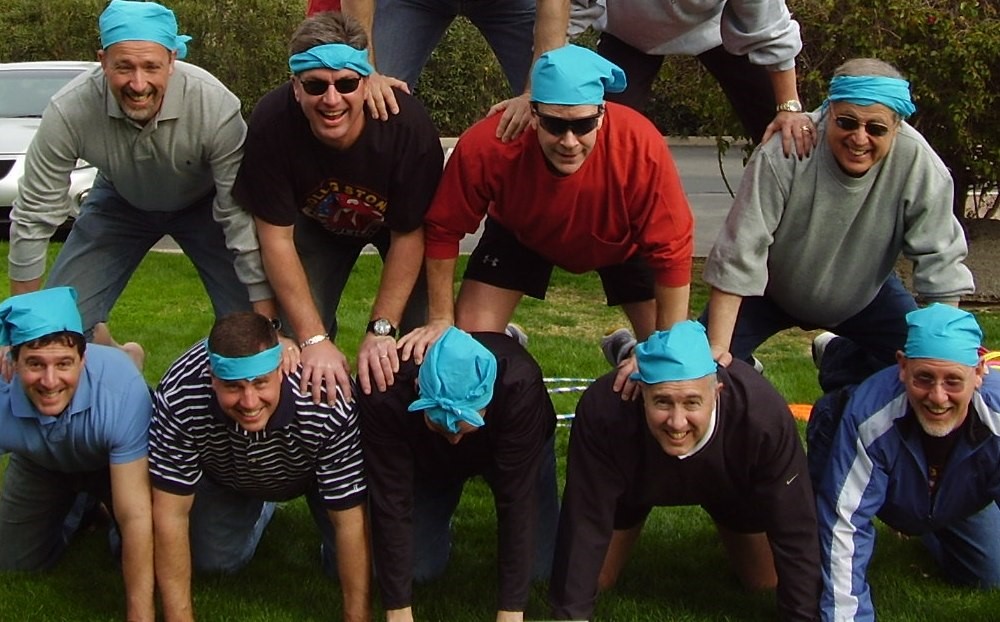 Olympic Supergames
Get the competition going with our high energy Olympic Supergames!  Teams go for the gold in this fun-filled event.  Get your group moving through a series of energetic games and relays designed to bring out the athlete in everyone!
We'll start with an opening ceremony including the Parade of Flags, with each flag representing one of your teams.  Next is the torch lighting ceremony, warm up and then "Let the games begin!"
Teams will rotate through a variety of events and will earn points based on their performance.  Points from all events will be tallied to determine the Gold, Silver and Bronze medalists.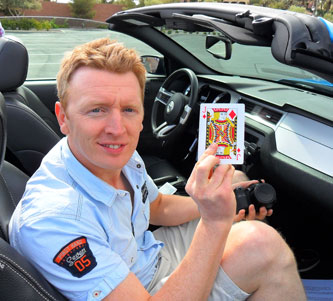 Road Run/Poker Rally
Hot Rods, poker and sightseeing…what a great adventure! Your teams will start at a designated location of your choice and will begin their journey to see the sights and have some fun. Armed with a map, digital camera and a list of locations to visit, your teams will participate in a Road Rally/Poker Run.
What is a poker run? A poker run is an event where participants must visit various checkpoints, drawing a playing card at each one. The object is to have the best poker hand at the end of the run. What better way to see the sights?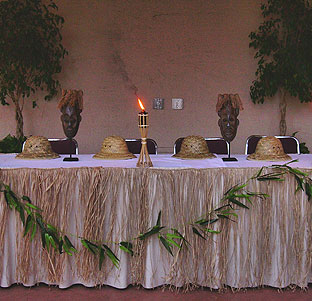 Survivor Challenge
Which team will advance to the final Survivor Challenge?  No team will get voted off of this island. The goal is to unite your team through creative and fun team building exercises designed to bring out the survivor in everyone. This fun, upbeat and full of energy program is guaranteed to bring out the natives in your group.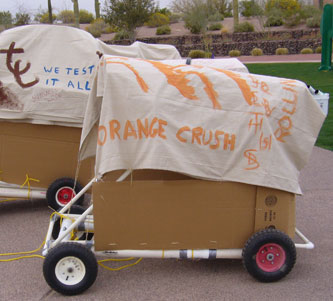 Wagons Ho!
Pull up your bootstraps, load up your gear and great ready to brave the Wild West!  Enhance your team's problem-solving skills as they design, build and race (with their driver inside) their own covered wagon in our fun event called Wagons Ho!
Get your group geared up for success with this event.  Teams become "families" who are setting out to be Trail Blazers in the Wild West.  So get those doggies rollin' and become a TRAIL BLAZER!  Wagons Ho!