Our philanthropic team building events are not only fun but rewarding as well.  Imagine your group participating in a fun and challenging event with the outcome of your hard work going to charity!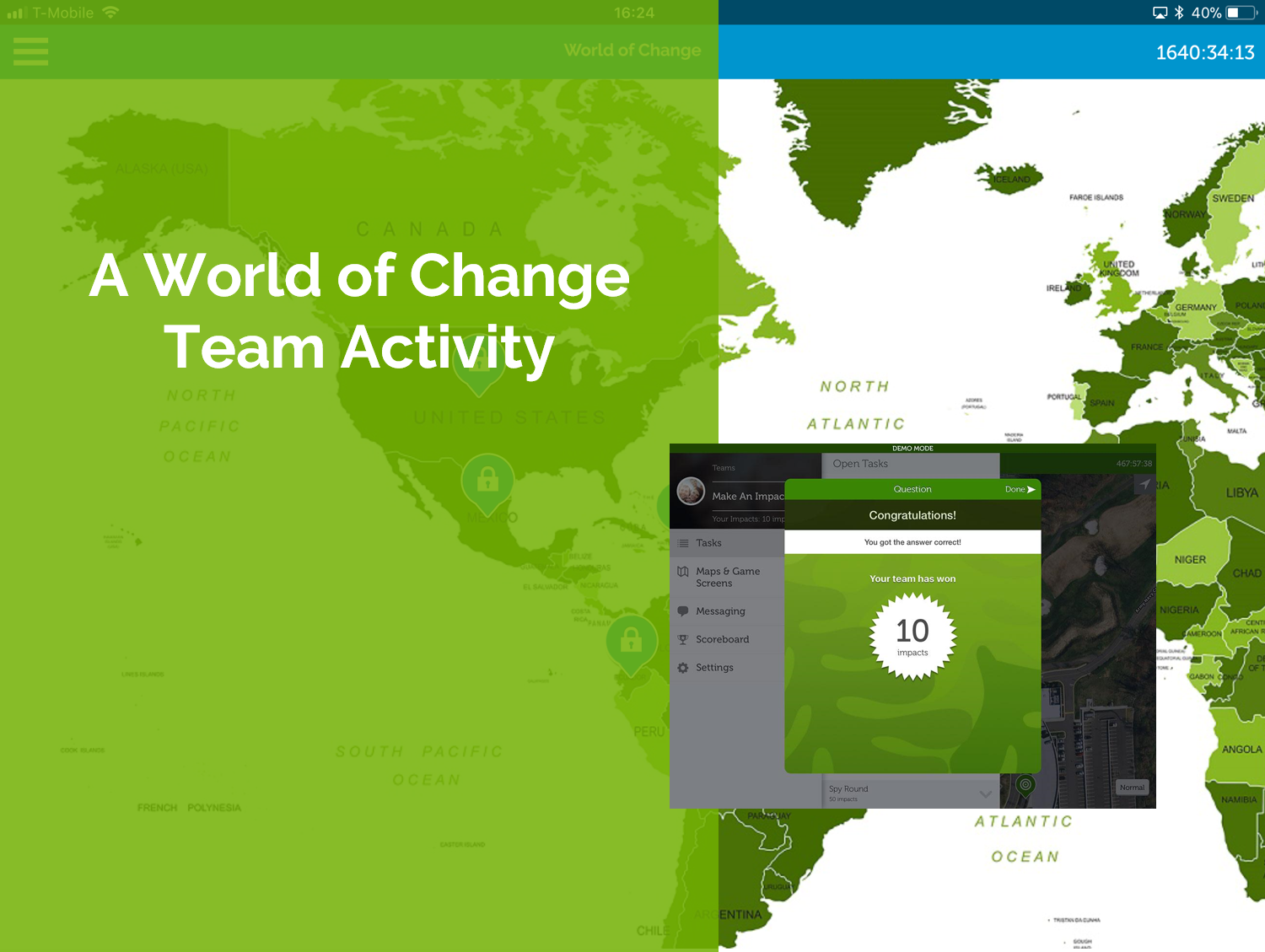 A World of Change
A game-changing experience designed to help teams create impact through action combining gamification with giving to transform the lives of others around the globe.
Armed with an iPad loaded with our award-winning software utilizing GPS technology, image recognition and augmented reality, teams are challenged to complete a whole range of multimedia tasks to score points that translate into 'impacts' that will benefit the world in a meaningful way.
With the ability to customize tasks and challenges to fit your needs, A World of Change is perfect fit to encourage teamwork that translates into real world action.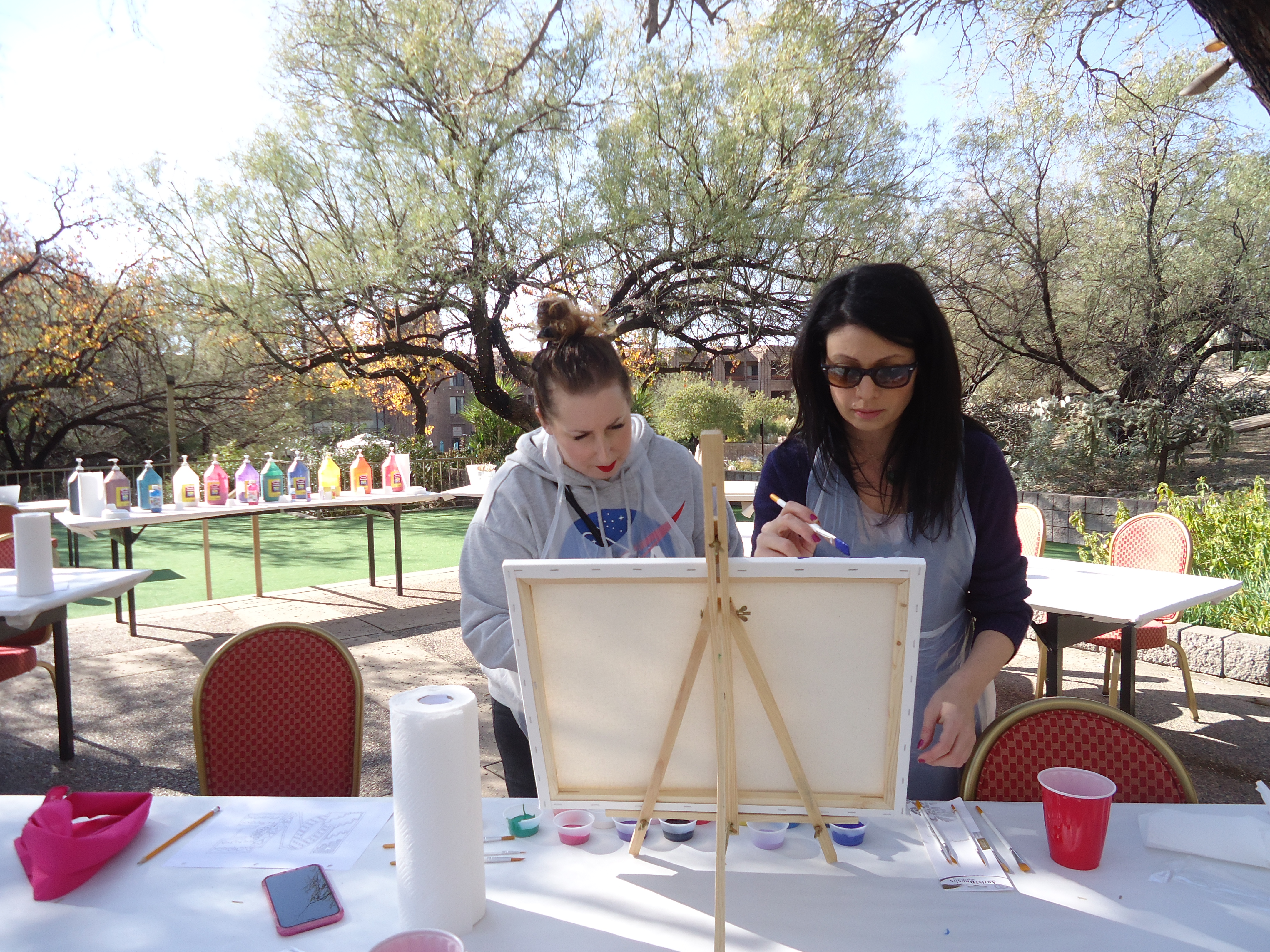 Art of Giving

Let the artist in you come out and brighten up someone's life. With this popular corporate giving program, your group will paint wonderful canvas murals for donation to public care facilities such as local children's hospitals and nursing homes. Teamwork has never been so fun, creative, colorful, and rewarding.
This heartwarming and inspiring charity event encourages team unity and instills a great sense of accomplishment in creating massive works of art, all while making the artwork itself pretty foolproof with the help of our Master Artist.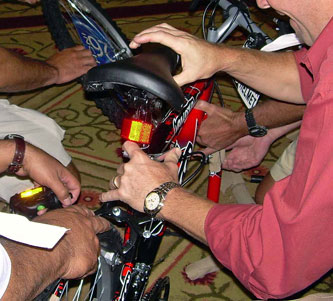 Build-a-Bike
Imagine your team participating in a fun and challenging event with the outcome of your hard work going to charity? The Build-A-Bike challenge tests your team's ability to work together to build a bicycle within the time allotted. Split your team up so you can divide and conquer.  No two bikes are alike! Your teams will compete to see who gets first pick of which bike to build. We will also throw some fun and interactive challenges to earn more points. This is an awesome give back event with an inspiring outcome.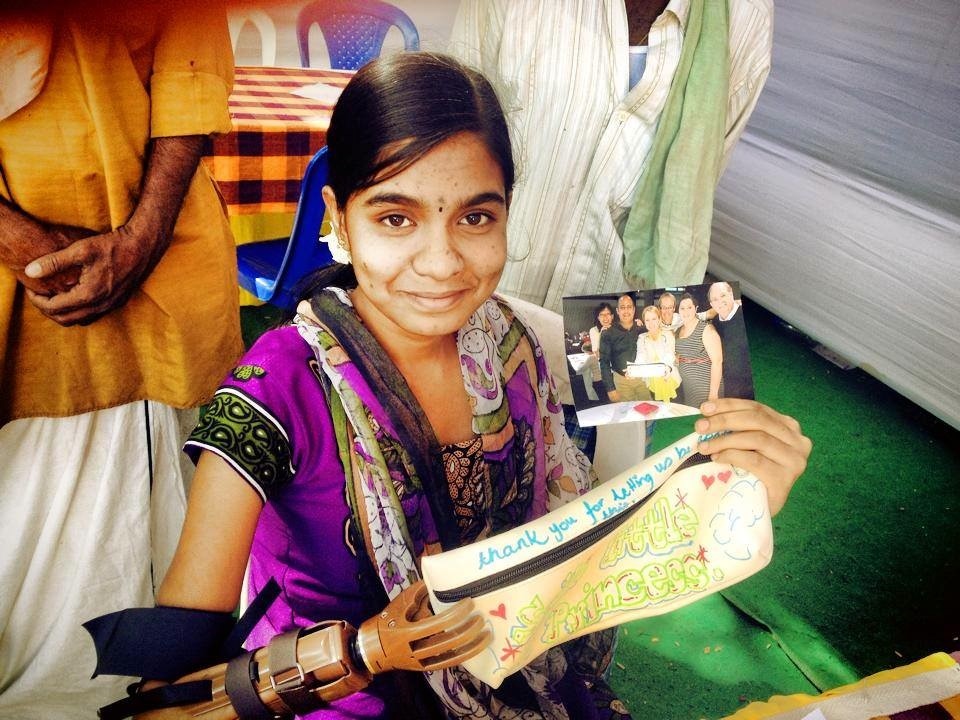 Build-a-Hand
The Build-A-Hand teambuilding program is a radical re-examination of what work is and why we do it. The power of a team comes from purpose, not from the blind repetition of a process. The Build-a-Hand teambuilding program re-connects team members with the purpose of their work and unlocks the potential of awareness, caring and collaboration in the workplace.
Each team of 2 – 3 people will build a prosthetic hands that will be shipped to amputees in developing countries.  Teams will assemble the hands and decorate a hand-carrying case.
Your decision to participate in this team building event will make a significant impact on many lives. Team members will walk away with powerful lessons to improve results, relationships and processes — and they will walk away proud of themselves, your organization and each other.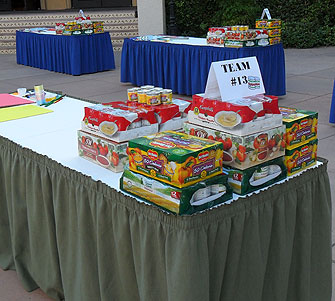 Can Do!
This program will test your group's creative and artistic side, as well as the opportunity to donate much needed items to a local food bank or shelter.  In the Can Do! challenge each team will be given a large number of no perishable food items in a wide variety of sizes that they must use to build a famous building, landmark or something easily identifiable. Be creative!  Judges will be looking for the best use of materials, most creative design and most easily recognizable structure.  Everyone will leave this event with a Can Do! attitude!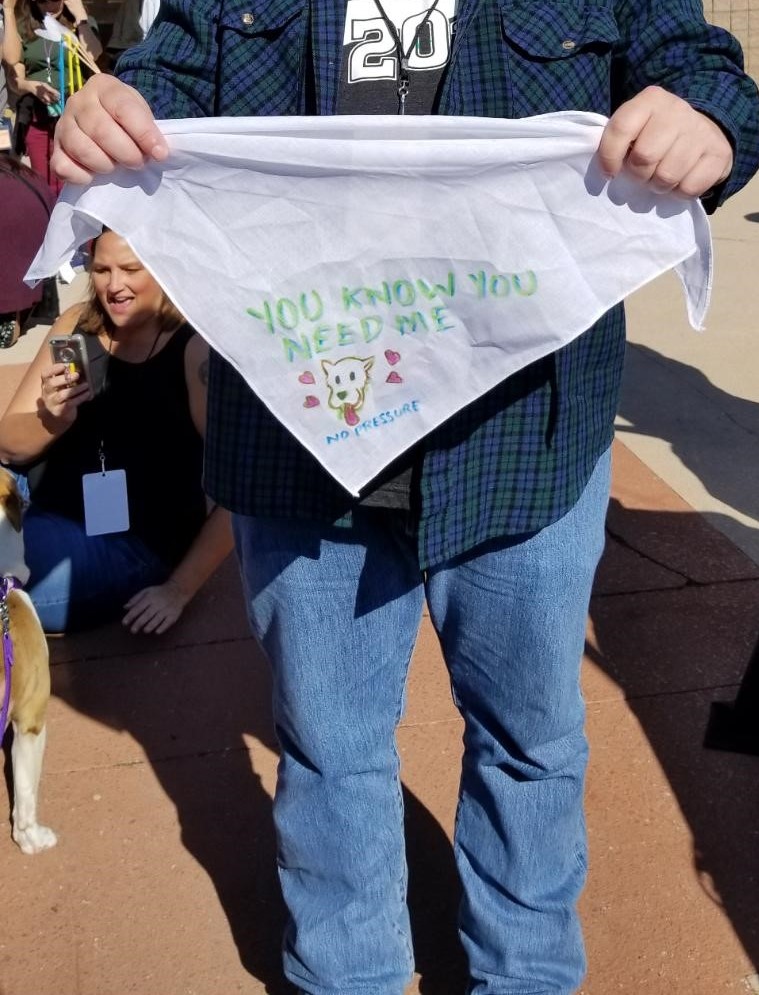 Dog Gone Fun!
This heartwarming and inspiring charity event encourages team unity and instills a great sense of accomplishment in creating beds, toys and more for animals waiting for their FUR-ever home.
We will work with your chosen to determine what is most needed. If time and venue permits, we may even be able to bring in some furry friends to keep your group entertained and on their toes.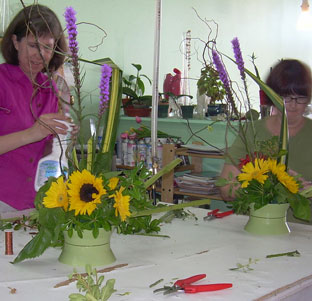 Flower Power! A Green Event!

What do you get when you mix teambuilding, going green and brightening up someone's day?  A fun and heartwarming event, that's what!
Flower Power is perfect for a small group, spouse activity, or as a relaxing pre or post meeting event.  Armed with a bucket of flowers, newly taught design techniques and skills taught by our professional florist, your teams will be ready to design and delight.  Teams will compete in some fun activities to win their choice of flowers and other supplies.  We will have many vases to choose from (all of which have been recycled) and all of the tools you need to create your arrangements.
We will coordinate with a local hospital or nursing home and have all of the arrangements delivered to them immediately following the event.  Other options for this event such as Arts & Flowers Event (teams get inspiration from pieces of art we bring in), Themed Arrangements (pick a theme for the arrangements) or your arrangements can be used as centerpieces for a group dinner.  We are only limited by your imagination!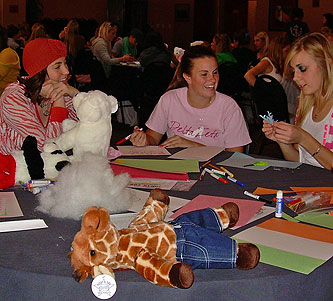 Fun Stuff
This program offers creativity and upbeat fun with an inspiring outcome. Your teams will be given everything necessary to complete a plush toy – doll, teddy bear, dress them up in a one-of-a-kind outfit that you design and more.   At the conclusion of the event your new friend will be delivered to their new home – into the arms of a delighted child. Operation Military
Operation Military will put your group through the paces in an energizing and fun teambuilding activity which leads up to the final challenge – assembling care packages for our military heroes!
We will start off by leading you group in a series of fun "military" games to set the mood and determine the order of selection for the boxes.  Teams will soon realize that it will take teamwork and a combined effort to complete the task on time.
Your group has all of the fun choosing from the top items requested by our service men and women.  You'll be amazed at how energizing and uplifting this event can be for everyone involved!  We will coordinate with a military charity that will have a representative on hand to receive the finished boxes.  This is one project that will be talked about for months in the workplace!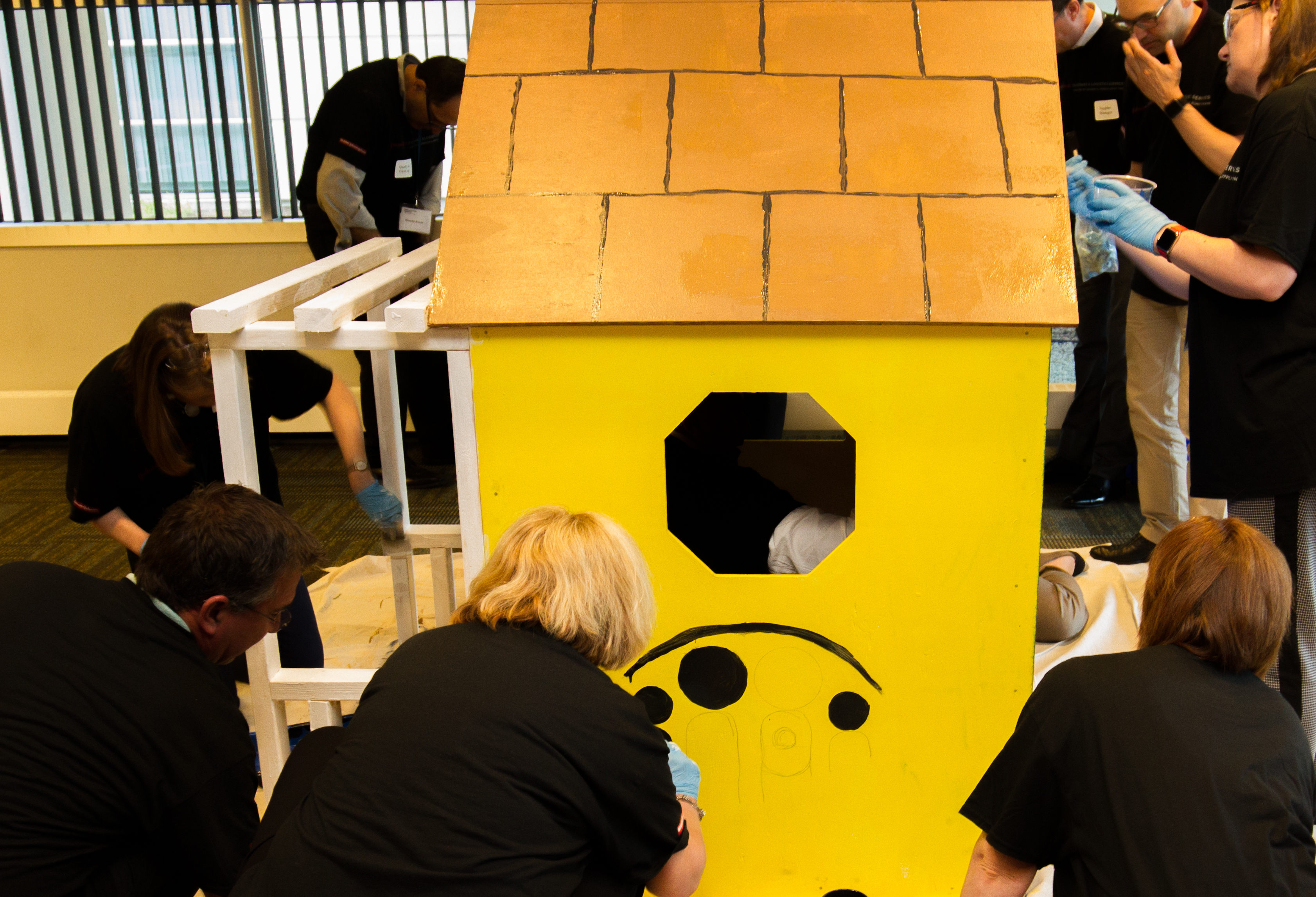 Playhouse Challenge
Satisfaction comes from building something from the ground up. In our Playhouse Challenge, your team will cooperatively imagine, decorate and construct custom playhouses. Each Playhouse set contains the playhouse with front porch and two Adirondack chairs. They will then be donated, in your organization's name, to nonprofit youth programs, children's hospitals, or low-income housing in the local community.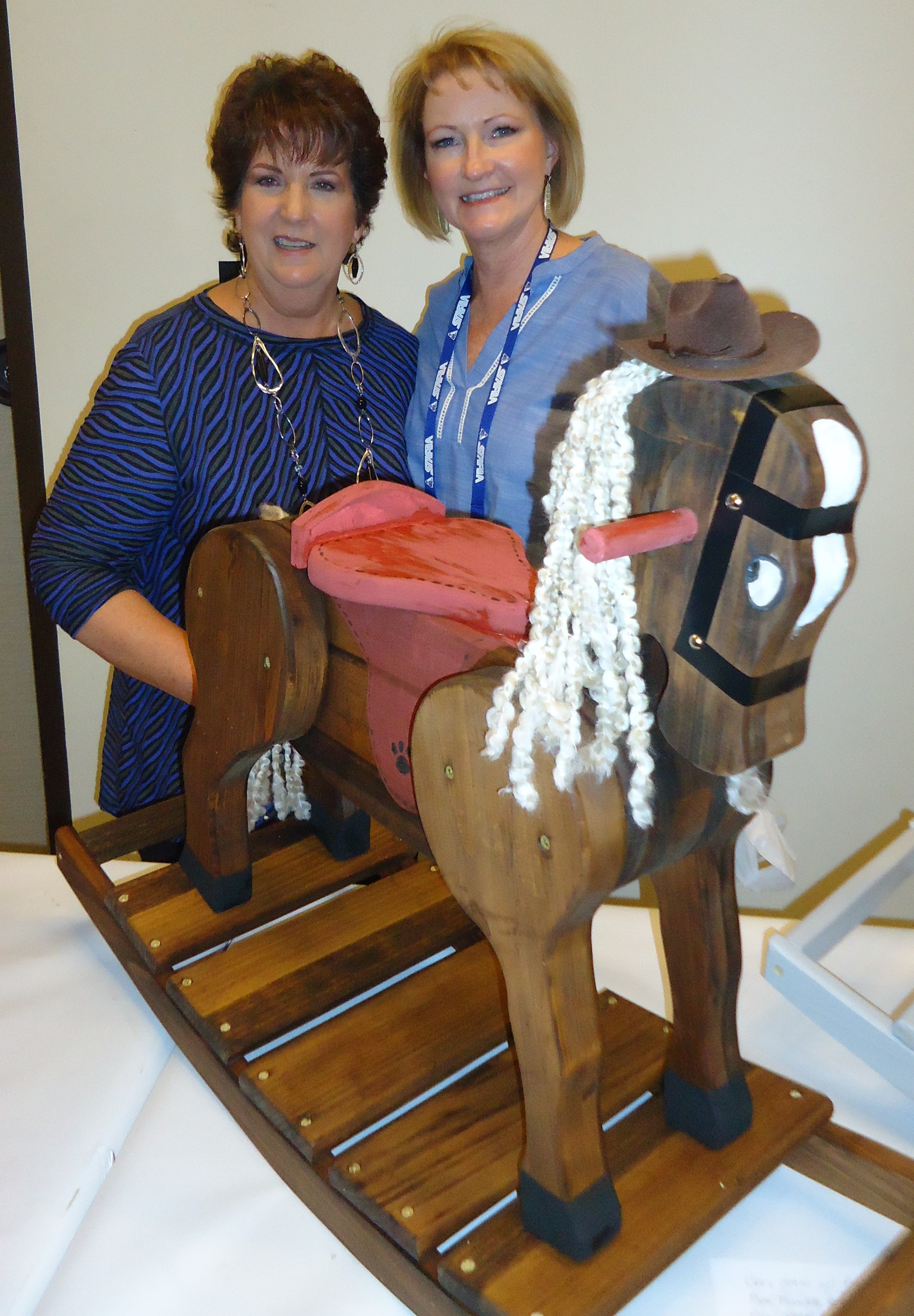 Wooden It Be Nice
Remember the old wooden rocking horse, rocking chair or toy chest you had as a child? Would you like to give that memory to another deserving child? Then Wooden It Be Nice is this event is for you!
This fun event tests your team's ability to work using the plans and supplies you have been given to build one-of-a-kind wooden items. We will also challenge you to give your creation character by painting and decorating it. Many different items to choose from based on your group size and budget.