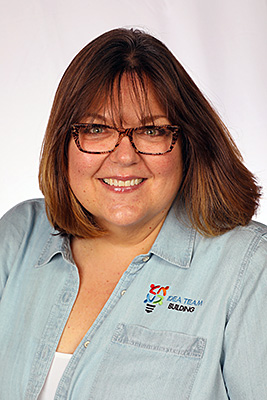 Lynne's background is a diverse one with one common theme – working with the public.  Whether it be retail in high school and college, the travel industry or working for a major hotel chain, Lynne has always dealt with the public and in customer service.  It was working in the hotel industry that Lynne got her first taste of team building and from then on she was hooked.  In 2006 Lynne opened Event Inventors (the parent company of Idea Team Building) with the hopes of bringing fresh ideas to the often "same old same old" team building events of the past.  With a fresh outlook, a modern twist and working with the clients directly, Lynne has been able to create unique, one-of-a-kind programs that leave guests talking about the activity long after the event. 

Lynne often hears the comment "You love what you do and it shows."  And they are right.
Our staff is one of the reasons that clients call us again and again.  Whether they are in our home state of Arizona or across the country, our clients have brought us in to be a part of their events.  Our staff, many of whom have been with us since day one, are the reason we have such a strong professional and personal reputation.  With a diverse mix of skills and knowledge among the core staff we are able to meet each client's individual needs and design a program specifically geared to their goals.  All of our staff has a strong commitment to each program's success and will deliver the quality customer service that our clients have come to expect from us.
Don't just have another ordinary event – get creative with Idea Team Building®!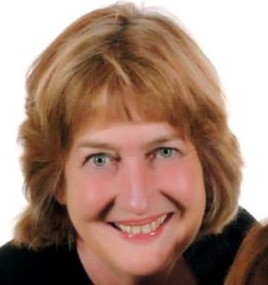 Marianne Randall – Operations Manager
Marianne has been with Idea Team Building since 2010. She is the quiet one who you will find behind the scenes but knows everything that is going on. Often referred to as Lynne's right hand she works each event from start to finish. We couldn't do what we do without her!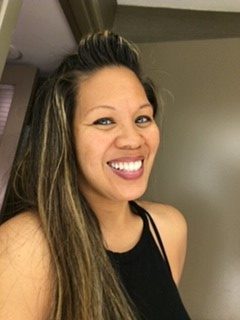 Coleen Garcia – Swiss Army Knife
Coleen first started with Idea Team Building in 2017.  She's our Swiss Army Knife and does a little bit of everything from co-facilitating, assisting Marianne to marketing and sales. Known as the team's "Hype Woman" her expertise is in getting the crowd pumped up for an exciting event!